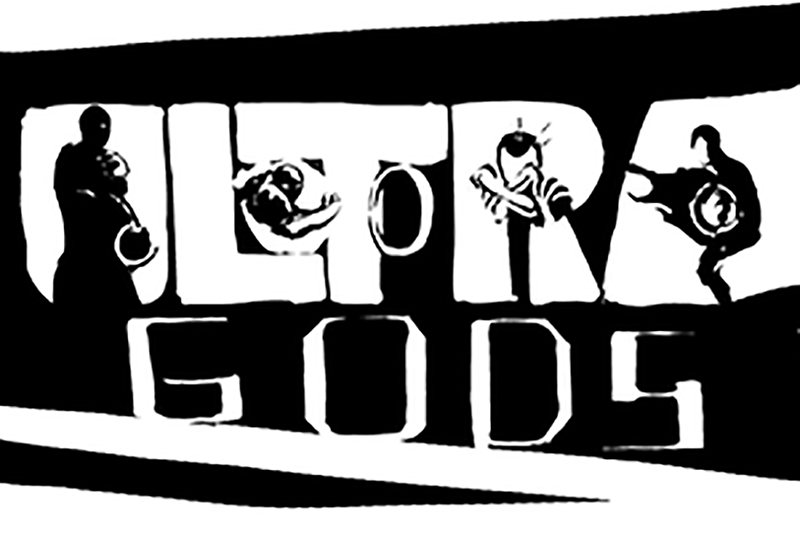 Ultra Gods
A downloadable Brawler for Windows
A fast paced 2-4 local-multiplayer game that will conjure heated competitive play in short winded rounds. Face off in Free For All to come out on top and please the gods! Or team up with an allie in a classic Team Deathmatch mode.
There are four distinct 2D platformer arenas that will allow players to use the prominent 'reflecting disc' mechanic in a number of strategic manners. This game is boosted to ULTRA! proportions via the juiced effects audio and visual effects that will mesmerise your mortal soul!
---
Connect With Us
Visit our Facebook, Twitter, Instagram & YouTube for more behind the scenes.
---
The Team Behind Ultra Gods


Game Development
Jim Vincent - Lead Programmer, Project Manager, Game Designer.
Savik Fraguela - Environmental Artist, Level Design, Assistant Programmer.
Eugene Martens - Environmental Artist, Effects Artist, Animator.
Jamie Proudlock - Game Designer, Audio Designer, Level Conceptor.
Jon Flores - Lead Animator, Character Design, Concept Artist.
Marketing
Ally Eastman - Marketing Manager, Web Designer.
Nina Sae Heng - Marketing Assistant, Web Designer.
Extras
Sam McLean - Music Composer.
Sam McConochie - Voice Actor / producer.
---
Install instructions
Download and run the executable! Enjoy!
Requirements:
2 - 4 controllers (X-BOX 360).
Windows Operating System.